Welcome to Codidact Meta!
Codidact Meta is the meta-discussion site for the Codidact community network and the Codidact software. Whether you have bug reports or feature requests, support questions or rule discussions that touch the whole network – this is the site for you.
Vote on Holds Ability
Vote to place questions and articles on hold, or vote to reopen posts
What does this ability allow me to do?
This ability allows you to vote to place questions and articles on hold, and to vote to reopen posts that are currently on hold; you can also see pending votes for either placing a post on hold or reopening a post. The reasons for placing a post on hold vary from site to site; the guidance for posts on this site is available in the Help Center.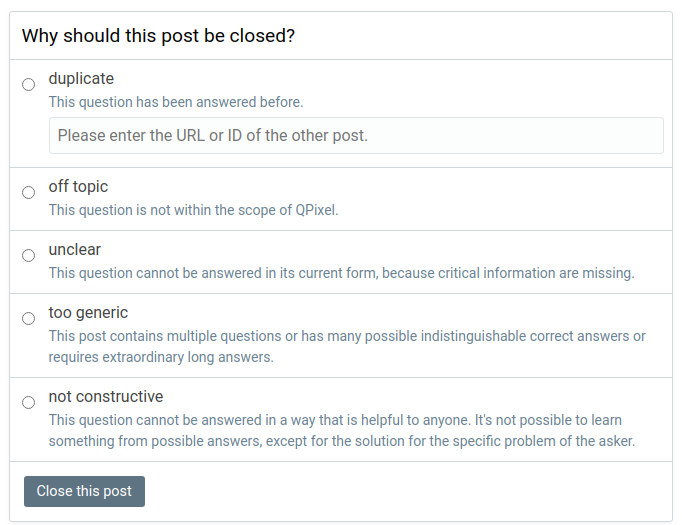 Placing a post on hold prevents new answers from being added.
Once you have earned this ability, if a post has been placed on hold incorrectly, or the post has been edited to address the reasons for why it was placed on hold, you can cast a reopen vote to remove the on-hold status.
How do I earn this ability?
To earn this ability, you need to have at least a 90% positive reception rate for your posts, with a hard minimum of 16 positively-received posts. You also need at least a 95% helpful rate for flags you have raised, with a hard minimum of 40 helpful flags. (These numbers may vary from site to site.)